Sydni Emery
Associate Attorney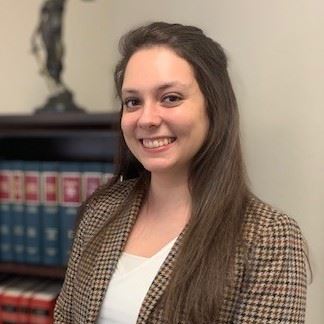 Sydni Emery grew up in Katy, Texas and returned after law school to begin her career in probate and elder law. She attended Texas State University for a Bachelor's degree in Electronic Media and Mass Communication. She is a graduate of Texas Tech School of Law, where she was a member of the Family and Housing Law Clinic serving the community of Lubbock.
After law school, Sydni desired to work in an area of law where she could help make a difference, where compassion and understanding is an essential part of the practice. Sydni specializes in estate planning, probate administration, incapacity issues, and guardianship. She enjoys the one on one interaction necessary in this area of law and getting to know clients on a personal level.
In her free time, Sydni likes to read, cook, and spend time with her family. She is a proud fan of the Katy Tigers, University of Michigan sports, and the Astros.
Organizations:
State Bar of Texas
REPTL-Real Estate, Probate and Trust Law Section of the Texas State Bar
Texas Young Lawyers
Hispanic Bar Association
Houston Bar Association
Women and the Law Association